Distance Selling Pharmacies
---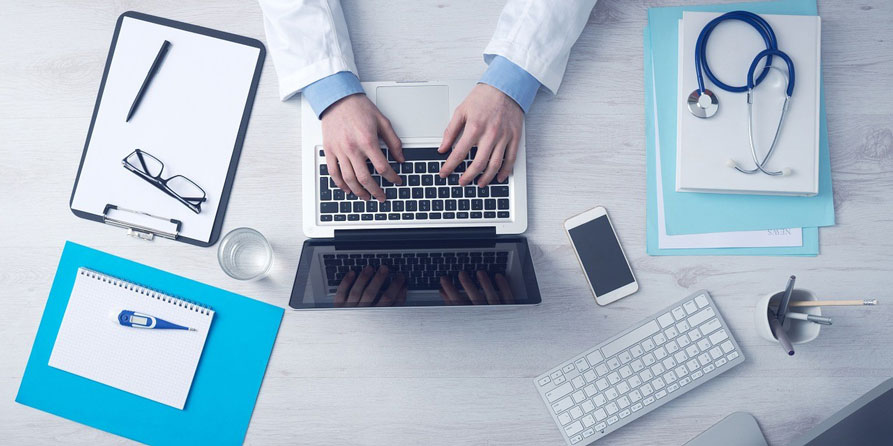 What is a Distance Selling Pharmacy?
A "Distance Selling Pharmacy" (DSP) is defined by the UK pharmacy Regulator (the GPhC) as a type of pharmacy that works exclusively at a distance from NHS patients. DSPs includes mail order and internet pharmacies which remotely manage patients medicine logistics and distribution. 
Furthermore, as specified by the Medicines Ethics and Practice, a Distance Selling Pharmacy is defined as:
A pharmacy service where prescriptions are not physically handed in by patients but collected by pharmacy staff, received by post or electronically – such as in the electronic prescription service (EPS).
A delivery service from the registered pharmacy to patients in their own home or in a care home or nursing home.
A collection and delivery service.
A 'click and collect' service.
A mail-order service from a registered pharmacy.
An internet pharmacy service, including ones linked to an online prescribing service whether or not the prescribing service is owned and operated by you, or by a third party business.
A 'hub and spoke' pharmacy service, where medicines are prepared, assembled, dispensed and labelled for individual patients against prescriptions at a central 'hub' registered pharmacy.
In UK law, Distance Selling Pharmacies are mentioned explicitly in UK government legislation (Part 9 Section 64) as follows:
(a) the DSP must not offer to provide pharmaceutical services, other than directed services, to persons who are present at (which includes in the vicinity of) the listed chemist premises;
(b) how the DSP provides pharmaceutical services, other than directed services, must be such that any person receiving those services do so otherwise than at the listed chemist premises;
(c) the listed DSP premises must not be on the same site or in the same building as the premises of a provider of primary medical services with a patient list; i.e. the new DSP should not be based on the same premises as a GP surgery, if this is needed dispensing doctor legislation should be used.
(d)(i) the uninterrupted provision of essential services, during the opening hours of the premises, to persons anywhere in England who request those services, i.e. the DSP should be able to offer the service to anyone in the UK regardless of location.
(d)(ii) reiterates the importance of not providing face to face contact.
(e) mentions nothing in the published practice leaflet or the website should mention face to face contact.
---
How can I set up a DSP?
There are five distinct phases:
Find suitable premises - for your GPhC application to go through you need to have premises to apply with.
Build a compliant website - during your GPhC inspection, you will need to show how you will transact requests medicines.
Utilise a Pharmacy Quality Management System - each application and reinspection can be costly, subscribe to the hubnet to ensure you are compliant.
Apply for a GPhC Pharmacy License - when the first three stages are complete for a UK pharmacy license
Apply for an MHRA Internet Pharmacy License - this last step asks the UK medicines regulator to certify your pharmacy with a "Distance Selling Logo" to sell medicines online.
---
1. Finding suitable premises.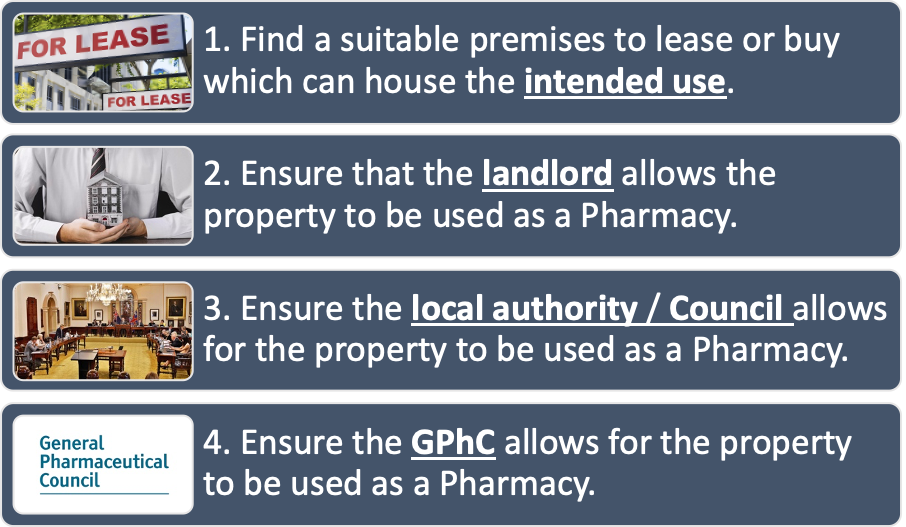 The four stages listed above need to be completed before an application can be submitted. Essentially, these stages are checking with the various local and national jurisdictions as to whether a distance selling pharmacy would be allowed. After these stages have been completed, you will need to show the GPhC how you intend to meet the various DSP requirements and then apply to the MHRA for a Distance Selling Logo.
2. Build an MHRA / GPhC compliant website.
It is generally understood that the primary goal of any healthcare institutions should be well being of the patient. This often presents a dichotomy of interests for commercial institutions as there is a fine balance which much is reached between the utmost safest route and the easiest route. For instance, the Amazon mentally of one-click purchase does not wholly apply to online medicine providers as there must be checks and fail-safes to protect the public. Much of this has been discussed in length by the Care Quality Commission (CQC).
3. Utilise a Pharmacy Quality Management System.
A Pharmacy Quality Management System (QMS) is a framework which you can apply to your business to ensure it meets the requirements of the regulators. HubNet.io is a Pharmacy QMS which aims to meet the requirements of all medicine-related regulators including:
The HubNet.io meets all Governance requirements (many requirements overlap) by providing everything in one place, including:
Complete Clinical Audits.

Access and edit 150+ distance selling pharmacy SOPs.

Maintain a daily multidisciplinary Clinical Diary.

Record and report Errors - including NPSA classing.

Record Date Checking of medicines either by Class (GSL, POM...) or by location (dispensary, shop...).

Maintain Cleaning logs.

Record your Recalls and securely link staff members to actions taken.

Maintain a Responsible Pharmacist log.

Record Maintenance is performed within the pharmacy.
We understand that one size does not fit all; therefore, we have designed all our tools to be fully customisable for each pharmacy location; our main dashboard can be seen below.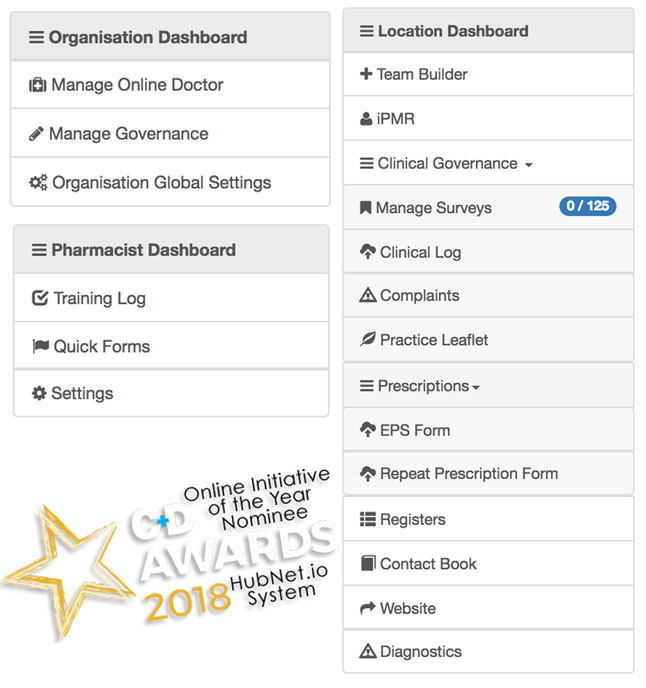 Our digital governance tools are used by some of the most prominent online pharmacies in the country including:
The majority of our clients, in addition to our governance system, use us for online prescribing tools, and Travel Clinic PGDs.
4

. 

Meet the DSP GPhC regulations.
When starting a DSP, your primary concern will be to meet the requirements of the GPhC inspection, and if you are looking to handle NHS prescriptions, you also must meet the Community Pharmacy Assurance Frameworks more on this later. For the past ten years, hubnet.io and Voyager Medical has been involved in setting up Distance Selling Pharmacies across the UK. To date, we have helped over 100 Distance Selling Pharmacies become registered with the GPhC and we maintain over 70 on the GPhC register. If you are looking to make a distance selling application, our Digital Back Office Solution not only helps you establish your license; it aids you in retaining it. We have collected a database of queries sent by other pharmacies to LPC upon a distance selling pharmacy market entry application.
The system contains Distance Selling Standard Operating Procedures and Clinical Governance documentation which meet the GPhC requirements set in law by legislation.gov.uk Regulations 25 and 64. All documents have been previously inspected by GPhC inspectors and are maintained by our centralised superintendent pharmacist. Below is a quick look at our Distance Selling Pharmacy SOP system.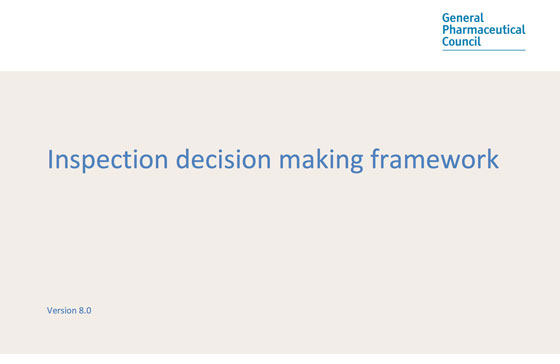 The Inspection decision-making framework is essentially a checklist of what the GPhC expects from a licensed distance selling pharmacy. To summarise the requirements, the GPhC lists "Five Principles"…
GPhC Five Principles
The 5 Principles, essentially, describe best practice arrangements for safe and effective pharmacy practice. They include the following:
Principle 1 – looks at how a pharmacy identifies and manages risks.

Principle 2 – looks at staffing issues.

Principle 3 – is about the pharmacy premises.

Principle 4 – is about how pharmacy staff delivers services.

Principle 5 – is about pharmacy equipment and facilities.
These principles are then broken down further into the following GPhC Inspection Checklist. Since its inception, the HubNet system has aimed to target every point on the checklist with one goal, to exceed its requirements. We do this in a variety of ways if you would like to have a look, please see our modified GPhC checklist which compares what we offer to what is expected.
Do you want to dispense NHS prescriptions?
The standard answer to this is no as there are extra steps aside from the GPhC that you will meet called the Community Pharmacy Assurance Framework (CPAF) which is a document that comes from NHS commissioners and details out what the NHS expects of your business. If you are considering going down this path, have a look at our CPAF checklist for more about the additional steps you must undertake.
5. MHRA Distance Selling Logo
Once you have registered your DSP with the GPhC and undergone a successful inspection, the last stage of setting up an internet pharmacy is to apply to the MHRA for a Distance Selling Logo which looks like this: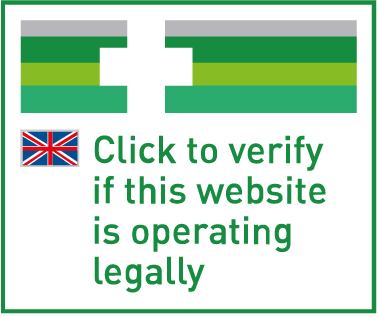 You may have seen this logo before as it is a legal requirement for all online pharmacies in the UK to display it on their front page. The reason it is a requirement is to protect patients from falsified medicines which is a major threat to public health and safety. Anyone selling medicines to the public via a website must be registered with MHRA and display a Distance Selling logo on every page of the website offering medicines for sale. The aim of the Distance Selling logo is to help members of the public to identify websites that can legally sell medicines.
If you would like further advice on setting up your own pharmacy DSP please feel free to get in contact with us.
---
Want more information on Distance Selling Pharmacy applications? Have a look at our additional resources below: