Distance Selling Pharmacies
---
We have had over 10 years experience in setting up Distance Selling Pharmacies via PharmacyCPA. We have evolved our systems into a fully integrated solution called the Digital Back Office.
The system contains Distance Selling Standard Operating Procedures and Clinical Governance documentation which meet legislation.gov.uk Regulations 25 and 64. All documents have been previously inspected by GPhC inspectors and edited by a superintendent pharmacist.
We have aligned all of our resources to meet the GPhC inspection and Community Pharmacy Assurance Frameworks, click the links to see how we have acheived this. The digital HubNet solution meets and exceeds all governance requirements allowing pharmacies finally to become truly paperless.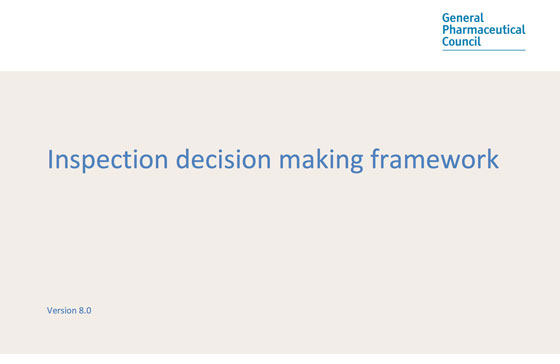 The Inspection decision-making framework is essentially a checklist of what the GPhC expects from a licensed pharmacy. To summarise the requirements the GPhC lists "Five Principles"…
GPhC Five Principles
The 5 Principles, essentially, describe best practice arrangements for safe and effective pharmacy practice. They include the following:
Principle 1 – looks at how a pharmacy identifies and manages risks.

Principle 2 – looks at staffing issues.

Principle 3 – is about the pharmacy premises.

Principle 4 – is about how pharmacy staff deliver services.

Principle 5 – is about pharmacy equipment and facilities.
These principles are then broken down further into the following GPhC Inspection Checklist. Since its inception, the HubNet system has aimed to target every point on the checklist with one goal, to exceed its requirements. We do this in a number of ways, if you would like to have a look please see our modified GPhC checklist which compares what we offer to what is expected.
Community Pharmacy Assurance Framework
The second document comes from NHS comissioners and details out what the NHS expects of your business. Again we have taken each point and addressed them with novel solutions, have a look at our modified CPAF checklist for more information.
---
Our Solution
By subscribing to the hubnet.io you will get access to the following console.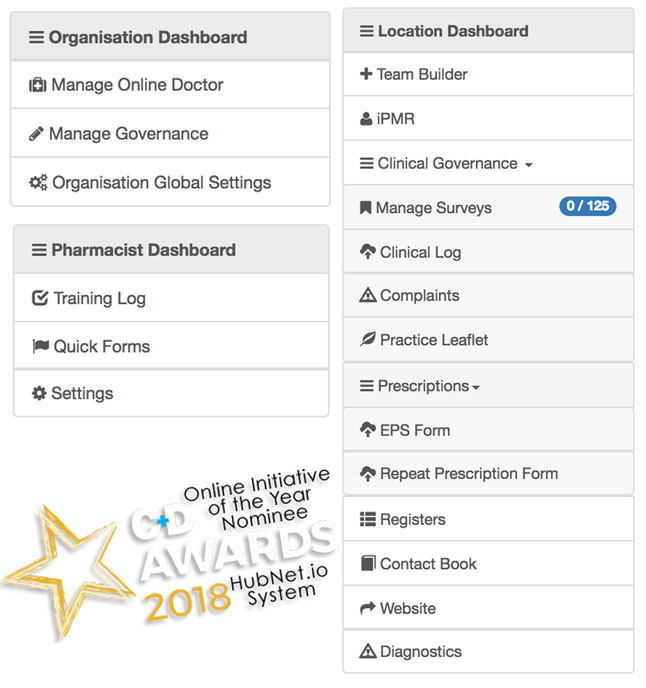 The HubNet.io Governance console allows you to:
Complete Clinical Audits.

Maintain a daily multidisciplinary Clinical Diary.

Record and report Errors - including NPSA classing.

Record Date Checking of medicines either by Class (GSL,POM...) or by location (dispensary, shop...).

Maintain Cleaning logs.

Record your Recalls and securely link staff members to actions taken.

Maintain a Responsible Pharmacist log.

Record Maintenance done within the pharmacy.
We understand that one size does not fit all, therefore we have designed all our tools to be fully customisable for each individual pharmacy location.
Not only do we protect you with our digital governance system we empower you to do more with online prescribing tools, and Travel Clinic PGDs, have a look at our pilot pharmacy website for more information.