Flu Vaccination Training Pharmacists
---
72.3% of community pharmacies delivered a flu vaccination service in 2019/20.
Voyager Medical's team of dedicated prescribing pharmacists offer face to face and online flu vaccine training to any GPhC registered pharmacist within the UK.
Our training is different from other providers in that it is:
Exclusively delivered by GPhC registered practising pharmacists. Our phone support also comes from the same team!
Includes 5 common PGDs, which align with the trainer! Our inclusive PGDs are untethered, meaning pharmacists can use the PGD in multiple locations.
Training videos of a pharmacist working in a real pharmacy with real patients. We film all of our training material in a real-life GPhC registered pharmacy.
Pharmacist Flu Training Course Content
Our flu training course content includes:
Patient consultation process
Gaining and documenting consent
How to interpret the Flu Risk Assessment Form (iRAF)
Checking for contraindications and exclusions
Injection site identification
Safe intramuscular and subcutaneous vaccine administration
Differential diagnosis of anaphylaxis
CPR training
Why train your staff to deliver flu vaccines in your pharmacy?
It is a specification of the NHS nationally commissioned pharmacy influenza service that healthcare professionals have to have face to face CPR and Anaphylaxis training every three years. We recommend, in addition, that every season the pharmacist should also pass a short competency test on new NHS updates to ensure they are ready for the new season. Below are some of our online training materials:
More reasons to use Voyager Medical's pharmacist flu training:
24/7 prescriber clinical support line - our team can issue private prescriptions.
Meet both NHS and Private requirements - and includes four additional PGDs: Meningitis, Hepatitis B, PPV and PCV.
Created by practising pharmacists - all of our training and support is performed by practising pharmacists.
Augmented by Pharmacy Completes "Flu Champion Course" - a great companion course to our Flu PGD and Training.
Fully Virtual Reality enabled! See below...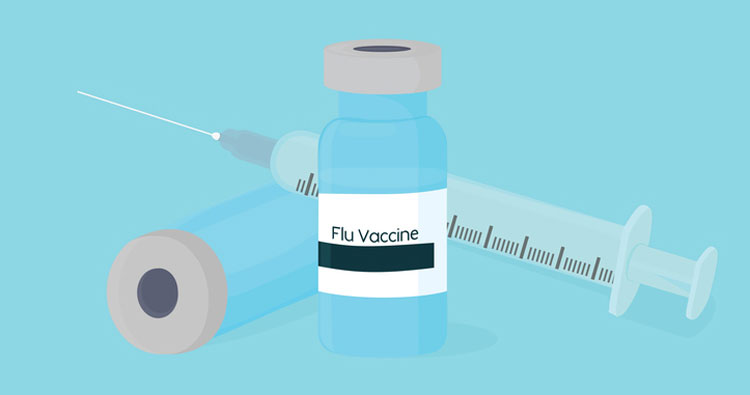 In 2017 Voyager Medical released the first-ever community pharmacy VR training experience via the hubnet.io. The video features Mike Bereza and Jignesh Patel, working at Douglas Pharmacy, Angel and RoPharm, Plaistow, London UK. The video was filmed in 2K on an LG 360, it took three days to film and 20 hours to edit by the team at Voyager Medical. The video shows an introduction to the technology by Mike, then gives a virtual tour of the consultation rooms at Douglas and RoPharm.
To make the most of this experience, we recommend you click the YouTube icon at the bottom right of the viewing screen and watch the video direct from YouTube. This way if you are watching on your phone you can switch into Google Cardboard mode, you can then watch this using any enabled headset, this package comes free with every influenza (Seasonal) package purchased from us.