Distance Selling Pharmacy Market Entry
---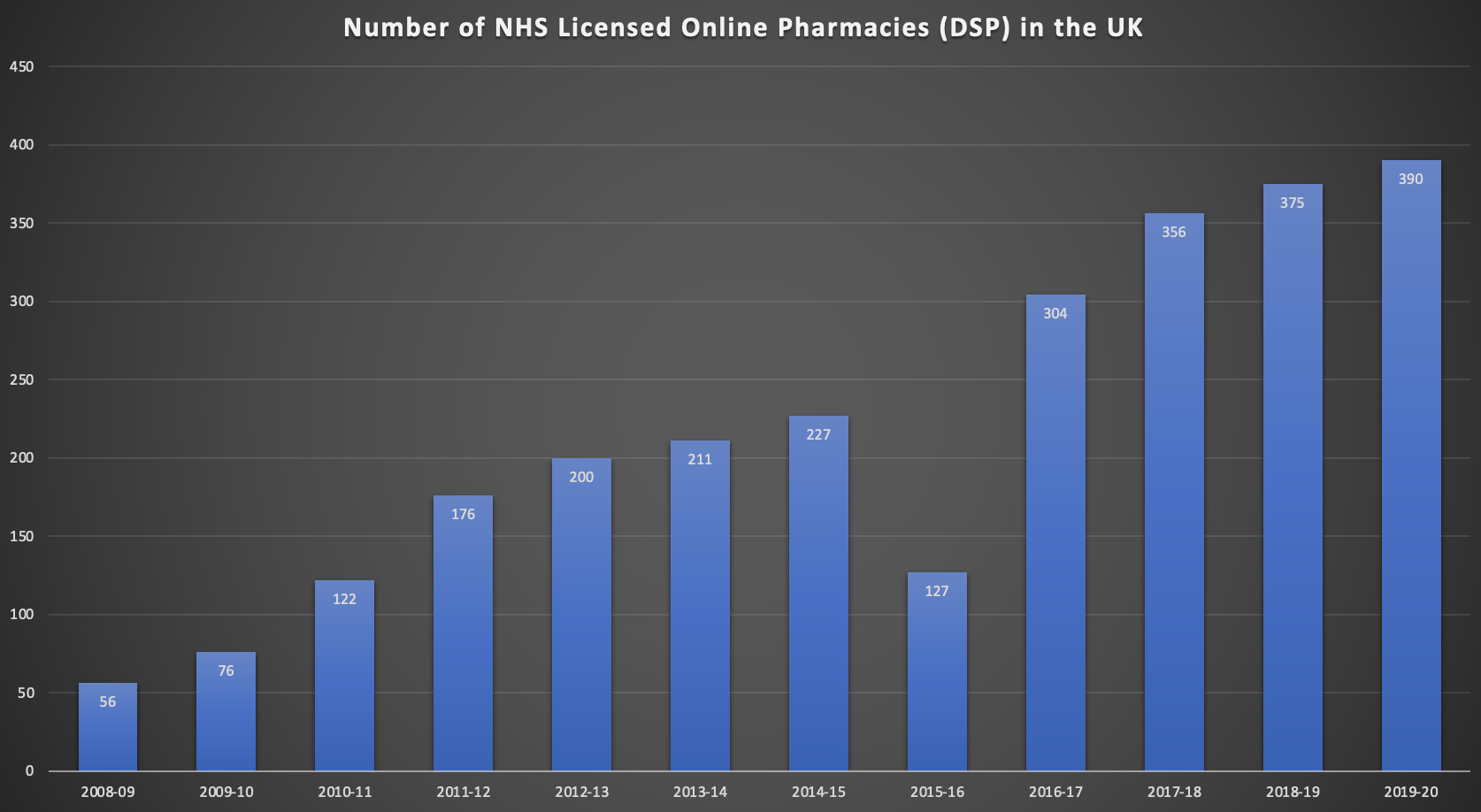 To successfully set up an NHS Distance Selling Pharmacy (DSP) in England, Wales or Northern Ireland (Scotland lacks the legislation to open a DSP) the first step is to apply to the NHS PSCE market entry team. The team will review your application mainly concerning itself with how the business will go about ensuring:
i) the uninterrupted provision of essential services, during the opening hours of the 
premises, to persons anywhere in England who request those services, and
ii) the safe and effective provision of essential services without face to face contact 
between any person receiving the services, whether on their own or on someone else's behalf, and the applicant or the applicant's staff."
Then dependent on what type of entity you apply as i.e. 
body corporate, sole trader etc a certain set of decision-making algorithms are used to determine whether the application can be accepted. This is mainly based around:
Fitness to practice issues - you can check a specific pharmacist F2P issues via the GPhC website.
Once this stage has passed, applications are to be determined within four months of receipt unless NHS England has good cause to take longer, e.g. a delay in receiving references.
Our online Pharmacy Quality Management System hubnet has been created to meet these requirements for more details please see this page. Below is a list of the most common queries we get from new market applications:
Signposting: It is unclear how the applicant will signpost to other services as required.
- Support for self-care: It is unclear how the applicant will support patients to self-care.
If you subscribe to the hubnet look at your organisation account... On the left-hand side, you will see: Contact Book>Sign Posting, this is a recording system you can use for self-care etc.
---
- Delivery of medication: the applicant has not given any details as to how the medication will be safely delivered to patients. Delivery of controlled drugs and fridge lines nationally: The applicant has not detailed the processes that would be followed if a delivery via a courier could not be made, including how the cold chain would be maintained for fridge lines overnight or how controlled drugs would be stored safely and securely overnight. In addition, the applicant has not detailed how it will ensure patient ID checks are completed for controlled drugs.
See, Governance > Essential Services > Medicine Delivery.
---
- Delivery of controlled drugs locally: The applicant has not shown how controlled drugs would be kept secure during transit and delivered safely to patients or how ID checks will be completed.
See, Governance > Controlled Drugs (GPhC Registration Holders only)> Delivering Controlled Drugs
---

- Delivery of fridge lines locally: The applicant has not detailed how the cold chain will be maintained when fridge lines are distributed locally.
See, Governance > Internet Pharmacy > Cold Chain Delivery and Operational > Cold Chain Maintenance 
---
-Clinical governance – the applicant has not detailed any clinical governance processes they will follow in the pharmacy.
The HubNet provides a specialised digital system which performs the following:
Remotely manage our Pharmacy SOPs with digital signatures.
Complete Clinical Audits.
Maintain a daily multidisciplinary Clinical Diary.
Record and report Errors - including NPSA classing.
Record Date Checking of medicines either by Class (GSL, POM...) or by location (dispensary, shop...).
Maintain Cleaning logs.
Record your Recalls and securely link staff members to actions taken.
Maintain a Responsible Pharmacist log.
Record Maintenance is done within the pharmacy
Furthermore, the applicant has detailed a list of enhanced and advanced services that they intend to provide. The LPC would like information as to how these services will be safely and effectively delivered by the pharmacy given the applicant has stated that a consultation room is not required, as face to face contact will not take place. The LPC noted that the enhanced services listed are in fact locally commissioned services and not enhanced services commissioned by NHS England.