Testimonials
---
Below are some testimonials from our members for our various services that we provide...
---
Travel Training Day Video Testimonials...
Just click play to begin...
---
Travel Clinic Training Testimonials...
"Excellent training package and support."
By Awtar-Singh Virdi, Crystal Pharmacy, 3rd February 2018.
"Fit for purpose, good overall! Training staff were good! "
By Asiq Panthan Mulani, Spires Pharmacy, 6th December 2017.
"Both patient and pharmacy friendly web sites."
By Praful Patel, DP Pharmacy, 6th December 2017.
"Excellent videos, nice to see it in practice."
By Nipul Patel, Llyod George Pharmacy, 15th September 2017.
"Excellent videos that give and amazing representation of what to expect and what you need to know. Its far easier than sitting there reading pages and pages of text. Well done Voyager!"
By Sanjay Patel, Aqua Pharmacy, 10th September 2017.
"Good vibe especially the technique on CPR and the recovery position. Overall - very good tutorial. Mike and his team are always ready to help and give advice."
By Nishil Shah, Royal Pharmacy, 20th August 2017.
"Well presented and good quality resources. Thanks."
By Dilipkumar Shah, Alfa Chemist, 14th August, 2017.
"Well presented,concise and thorough."
By Pravina Patel, Newman Chemist, 22nd July 2017.
"My friend has been to another provider which uses an online system, the training was rushed. I enjoyed your course but its now been a long time and I need a refresher at your in pharmacy training facility."
By Hanif Nasser, Paresh/Cam Pharmacy 12th May 2018.
"I attended the travel clinic all day course yesterday at Hilton, Watford conducted by Lewis. Just to confirm that the whole day was one of the best I have attended, as I have attended a few flu ones as well. He didn't cut corners like I have felt being cut before. he made sure everyone was involved in the practical training. He was thorough.  His spot questions to each one of us were relevant. Please do not change him for a nurse or other. He is worth it."
By Anil Sheth, Telephone House Pharmacy, 15 June 2018
---
Some anonymised comments from our training days:
Alex is a great teacher, very patient and clear at all times. Would definitely recommend this course.
I enjoyed the practical aspect of the training session e.g. CPR and injection technique.
First hand knowledge from expert in the field.
Small group, very interactive and trainer was very competent.
Interaction with trainer& group, sharing of hints & tips. Practical experience and one to one assessment.
Interaction and information.
Small group and able to ask questions as we went along.
The depth it was covered was fantastic.
The depth of detail was fantastic.
Alex, the pharmacist trainer was very helpful, through and friendly.
Practical participation e.g. CPR , injection techniques from a pharmacist trainer was great.
Very informative and in a relaxed atmosphere
Both practical and clinical knowledge demonstration, pick up the most important things to do in emergency.
CPR training and injection technique-great session.
Alex is a great trainer.
Everything and feel more confident with the practical part now.
Learning new injection technique (intradermal) and going over CPR, a very important and valuable session.
It was more interactive than previous programmed I have attended.
The expertise and knowledge of the trainer. Also there was not a lot of pressure and we learnt in a relaxed manner. Also like his presentation slides.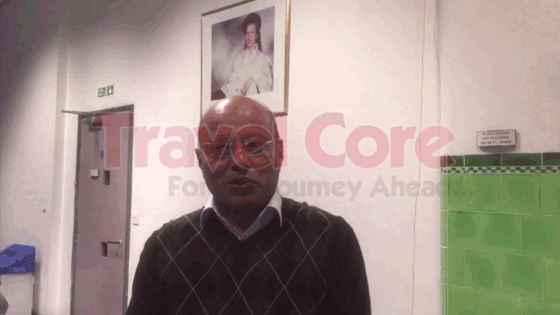 ---
Digital Back Office Testimonials...
Dear Mike,

Thanks for the chat, I had fun or more of a moment filled with relief browsing through the tools on hubnet. As I mentioned in our chat, I moved to Nairobi a few years ago and started my pharmacy business late 2015. 

My challenges have been the steep learning curve of most small business startups compounded with keeping in line with pharmacy regulations in new territory.


One thing's for sure, the resources on hubnet and SOPs will take a huge chunk of work off my to do list. A lot of my time is spent recording manually and trying to stay on top of operations and that can be exhausting. 

Also being able to look beyond operations and strategically place the pharmacy with any new developments in the medical space such as electronic prescribing, online doctors, online pharmacy and vaccination clinics will be great.

Regards,
Moraa