New NHS commissioned pharmacy services
---
Voyager Medical strongly believes that community pharmacy has a strong future, putting aside Amazonification we are still the 3rd most loved shop on the high street serving patients face to face.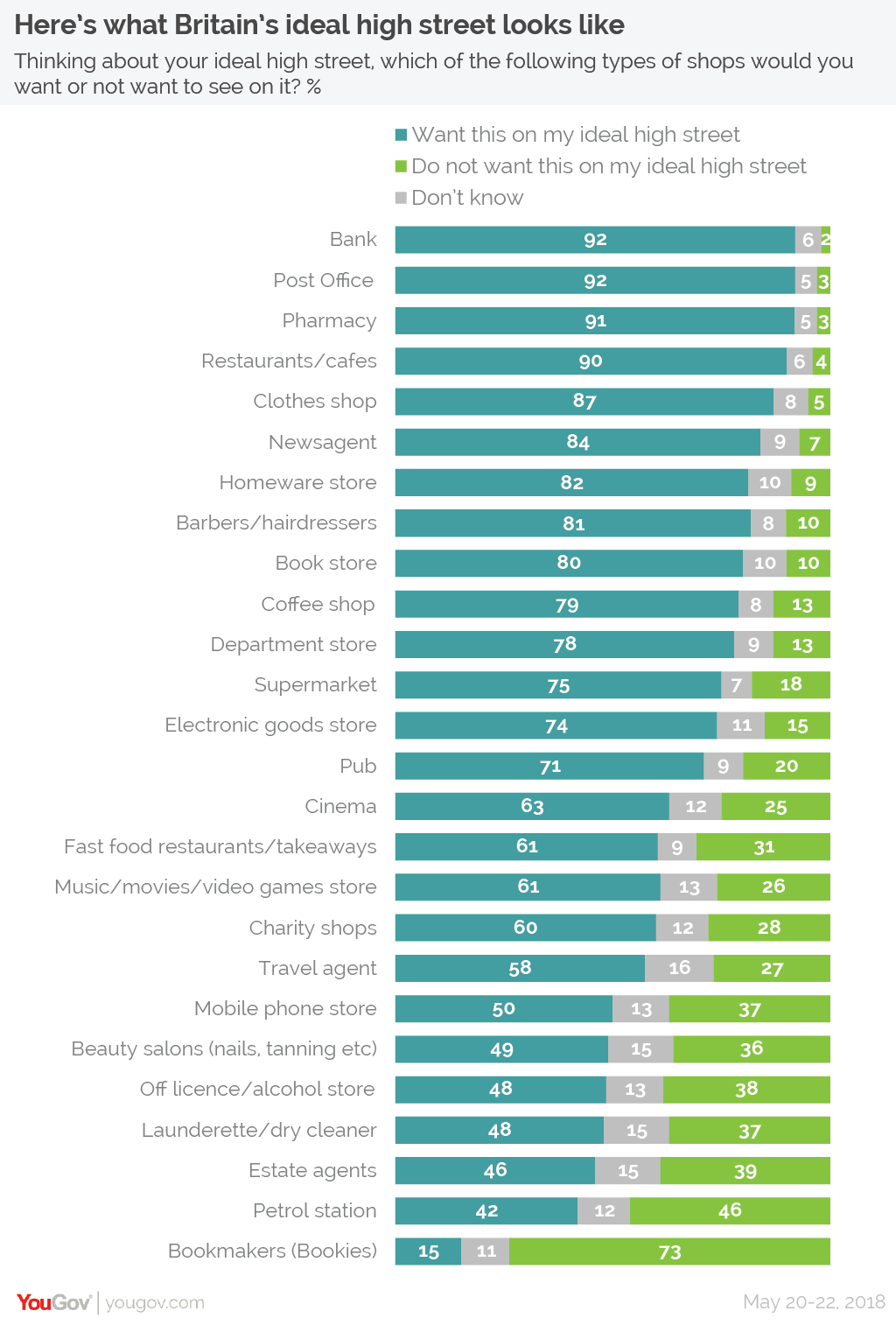 As you can see from the UGov pharmacy poll above, patients love our service however due to tightening margins on the high street we still have a high relieance on the NHS to comission new pharmacy service. This page is dedicated to detailing out some of these newly comissioned services to help pharmacists potentially do the same.
Hospital IV treatment at home managed by a community pharmacist.
Lloyds Pharmacy - June 2018
Working with North Lincolnshire & Goole, Lloyds Pharmacy have developed a mixed model of homecare where patients can now go to a local LloydsPharmacy to receive hospital treatment that involves subcutaneous injection and intravenous treatments. This model enables us to use homecare nursing within local pharmacy to improve productivity, increase patient choice, and ultimately improve outcomes. We believe that local pharmacy and the pharmacist has a much wider role to play in future homecare and by the end of this year our ambition is to upskill our pharmacists to provide subcutaneous injection treatments to release further nursing capacity, so that they can provide more complex IV therapies. Read more...
---
PSNC Resources
Alcohol Screening and Brief Intervention
Anticoagulant Monitoring Service
Care Home (Support and Advice on Storage, Supply and Administration of Drugs and Appliances)
Carers (including Carer-Friendly Pharmacies)
Chlamydia Screening and Treatment
Coeliac Disease – please also see Gluten Free Food Supply
Condom distribution 'C-Card' schemes
Domiciliary Support – please also see Post Discharge and Reablement
Emergency Hormonal Contraception
Emergency Supply (at NHS Expense)
Gluten Free Food Supply – please also see Coeliac Disease
Independent Prescribing by Pharmacists
Long-Term Condition Management
Medication Review (Full Clinical Review)
Medicines Assessment and Compliance Support
Medicines Optimisation (Including MUR Related Services)
NHS Health Check (Vascular risk assessment and management service)
On Demand Availability of Specialist Drugs (Availability of Palliative Care or other Specialist Medicines)
Out of Hours (Access to Medicines)
Post Discharge and Reablement – please also see Domiciliary Support
Seasonal Influenza Vaccination
Supervised Administration (Consumption of Prescribed Medicines)
Supplementary Prescribing by Pharmacists