Digital CPPQ Surveys
---
Every year NHS commissioned community pharmacies in the UK must complete a Community Pharmacy Patient Questionnaire (CPPQ) as part of the quality payments scheme (QPS). The minimum number of returned surveys for analysis required each year is proportional to dispensing volume, as outlined in the table below: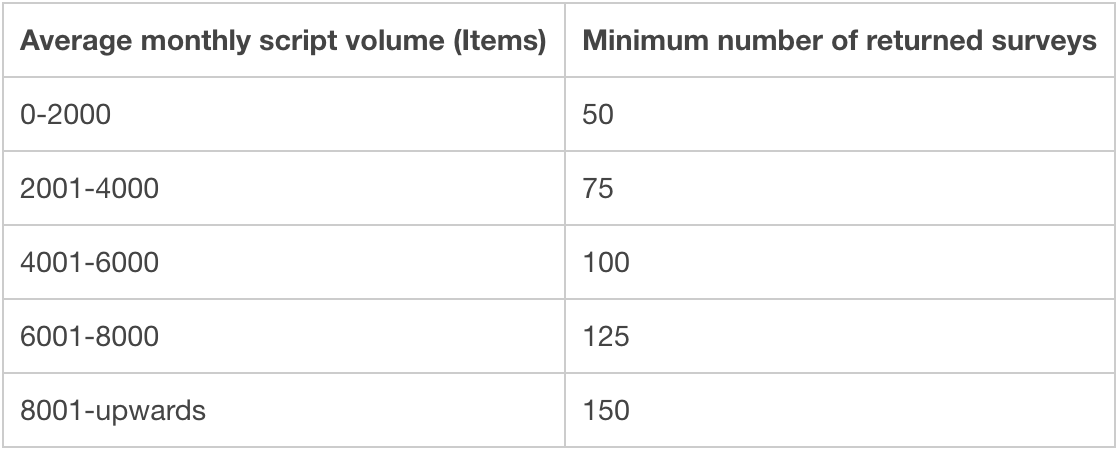 Seeing as the average pharmacy dispenses 6,784 items a month pharmacy managers need to complete at around 125 surveys a year. 
The hardcopy solution, paper.

Most pharmacies print off (or are sent) 100+ A4 piece of paper which they get their counter staff to ask patients to fill out. This paper is then given back to the assistant who either collates the patient's answers or sends it off to a provider who does it for them. It is hard to estimate how long this all takes however from Mike Bereza's experience as a pharmacist superintendent he found it "very arduous, especially as after all the effort the information I get back from my customers is usually pretty bland and non-actionable".
The elegant solution, digital.

By digitising the CPPQ you simply email, text or embed the CPP Questionaire to your patients. Patients see all the questions in a large, disability friendly format (big buttons!).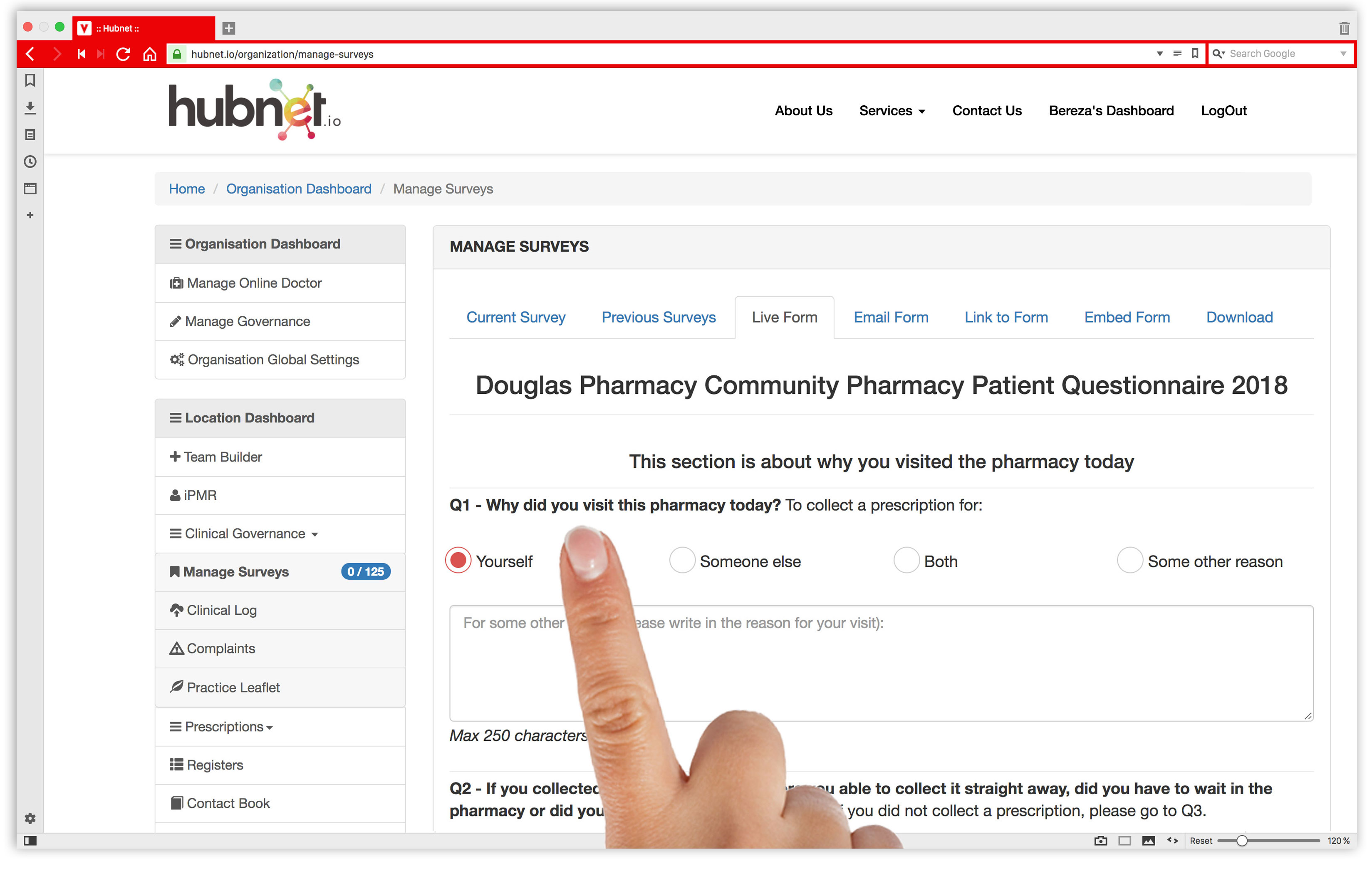 Once the 50-150 questionnaires have been filled the survey closes for the year and submits to the pharmacist for approval. Once approved the system collates the data in the CPPQ standard template requirements set by the PSNC and submits this to your listing on NHS choices as per Quality Payments and clinical governance requirements.